Bringing Usability to the Masses
UserTesting is a platform that allows you to get videos of people in your target demographic speaking their thoughts while using your website or app. We started working with UserTesting back in 2012—we love their product and love the opportunity to tell people about it. As their company grew along with their lead goals, we starting hitting a problem. People loved UserTesting once they used it, but setting up your first initial user test felt like a daunting task for some people. In reality, it was a relatively simple process:  pick your demographics, create tasks to tell people what to do once they get on your site, order it and within an hour you have results! 
Through trial and error we were still finding that it was very difficult to motivate first time users to actually get through the test creation process and order a test. We tried giving out free credits and created test templates to make it easier to order but were only seeing marginal progress.
Our Approach
We developed a solution to these problems called Peek—an entry-level product that caters to first-time customers. Peek is a fast, fun, and free introduction to UserTesting's full scale product. All you had to do was give Peek your email and the URL of your website or app, and wait for an hour to receive a 3 to 5 minute video of real people speaking their thoughts about your site.
After getting approval and excitement from the UserTesting marketing team, we executed an MVP approach to building this and testing our theory that this would be a hit. We built the front end of the site, but the backend involved us manually ordering tests from the UserTesting system. When we soft-launched it from a personal twitter account, we received so many submissions that night that we had to shut it down. Thankfully, we had prepared for this situation and had a waitlist people could sign up for. After looking at the leads that had come in, we got the approval to build out a more fully functioning app that could serve users for the long term.
The Results
Peek was by any measure a sensational success. Within the first year, overall leads to UserTesting increased 900%, and since the launch of Peek in 2013, hundreds of thousands of people have used it to get a taste of UserTesting's product. Almost all of Peek's growth and traffic to the site has been due to organic social sharing and word of mouth.
See some Tweets
 or check out
the buzz page
on the site. 
The Product
A simple home page with one CTA that invites the user to enter a URL of their choosing. We created a video that explained what Peek was if people needed more information than the intro text. With such a low "ask" we saw insanely good conversion rates on this page.

Ordering a test is as simple as entering your email address. We saw very little drop-off between the first page and ordering the test.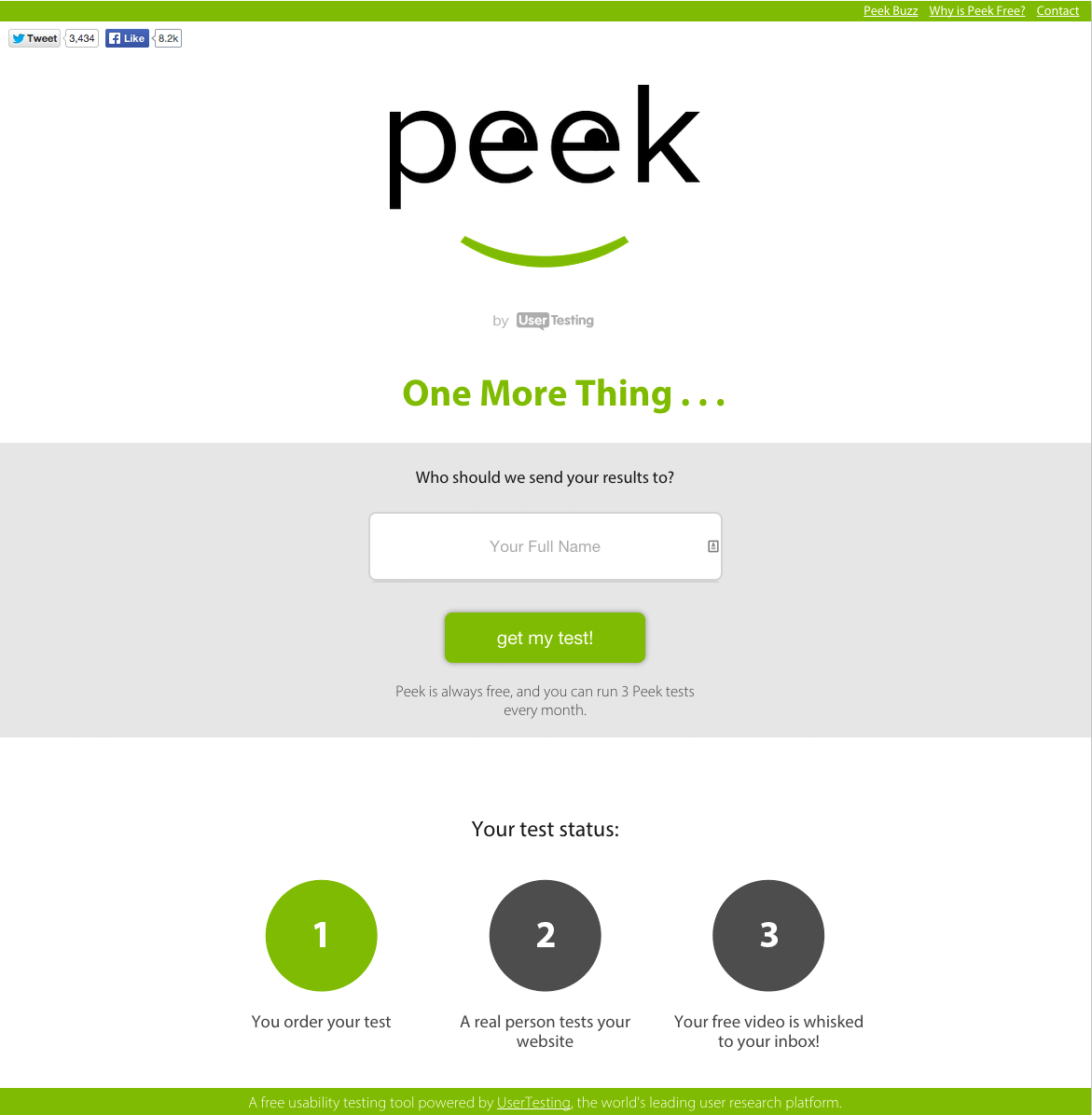 The video result page. One of the most fun parts of working on Peek was seeing certain videos "go viral" in certain verticals. Sometimes it was because the video was funny, but many times it was because the tester gave a great insight.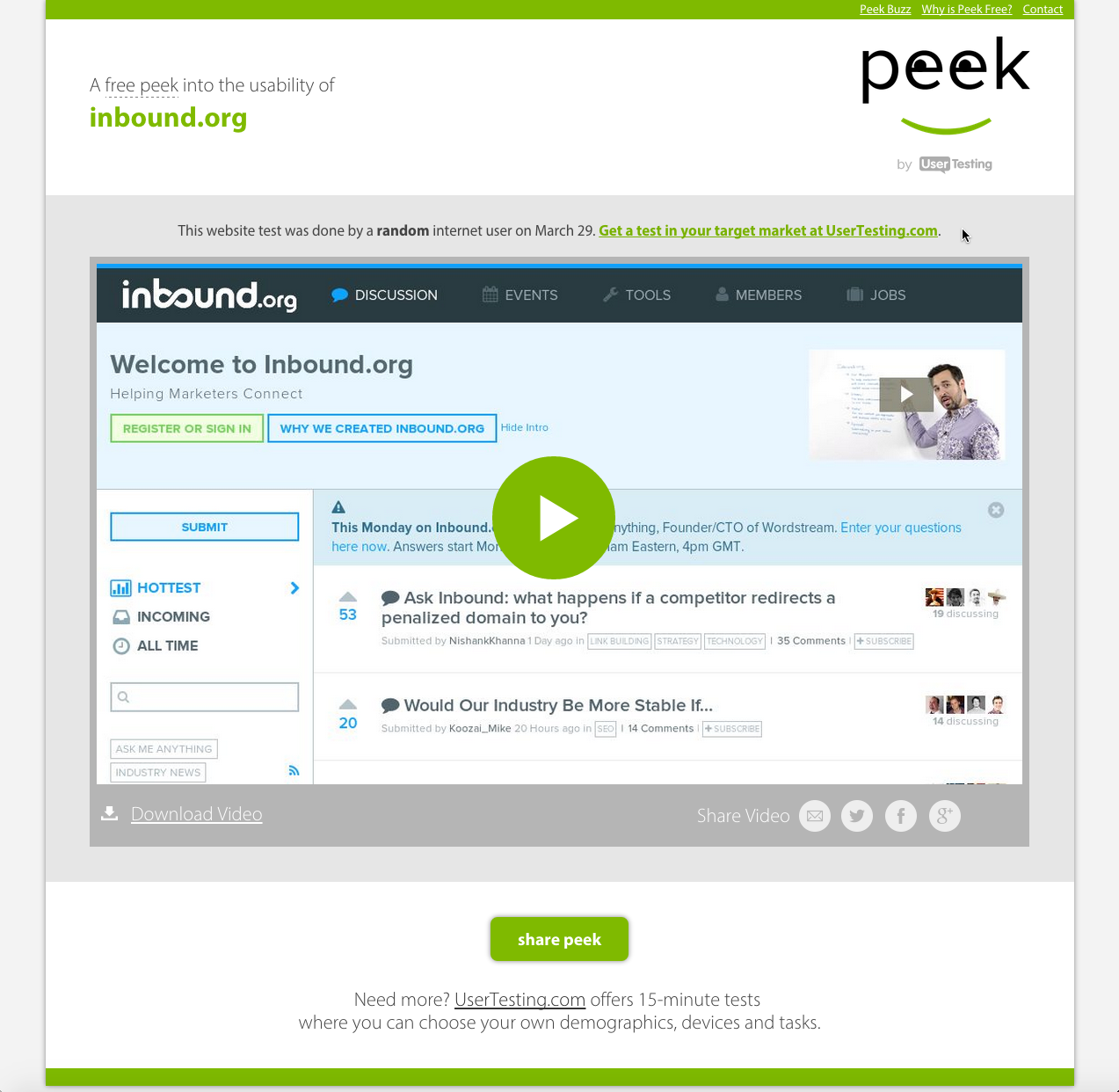 Here is the video our team created that lives on the home page of Peek.