Site Redesign
The old PowerAlmanac site was not convincing people to try out the product very well and leaving a lot of questions unanswered. We received feedback from panel members on UserTesting such as "it seems like PowerAlmanac is separate company from the database. That makes me question how much value there is..." and simple questions like "does one credit equal one record?" We created a site that sought to answer common questions and concerns and clearly communicate the value of what PowerAlmanac offers. On top of that we wanted it to be easy for customers to try out the product and eventually buy.
Example pages from the original site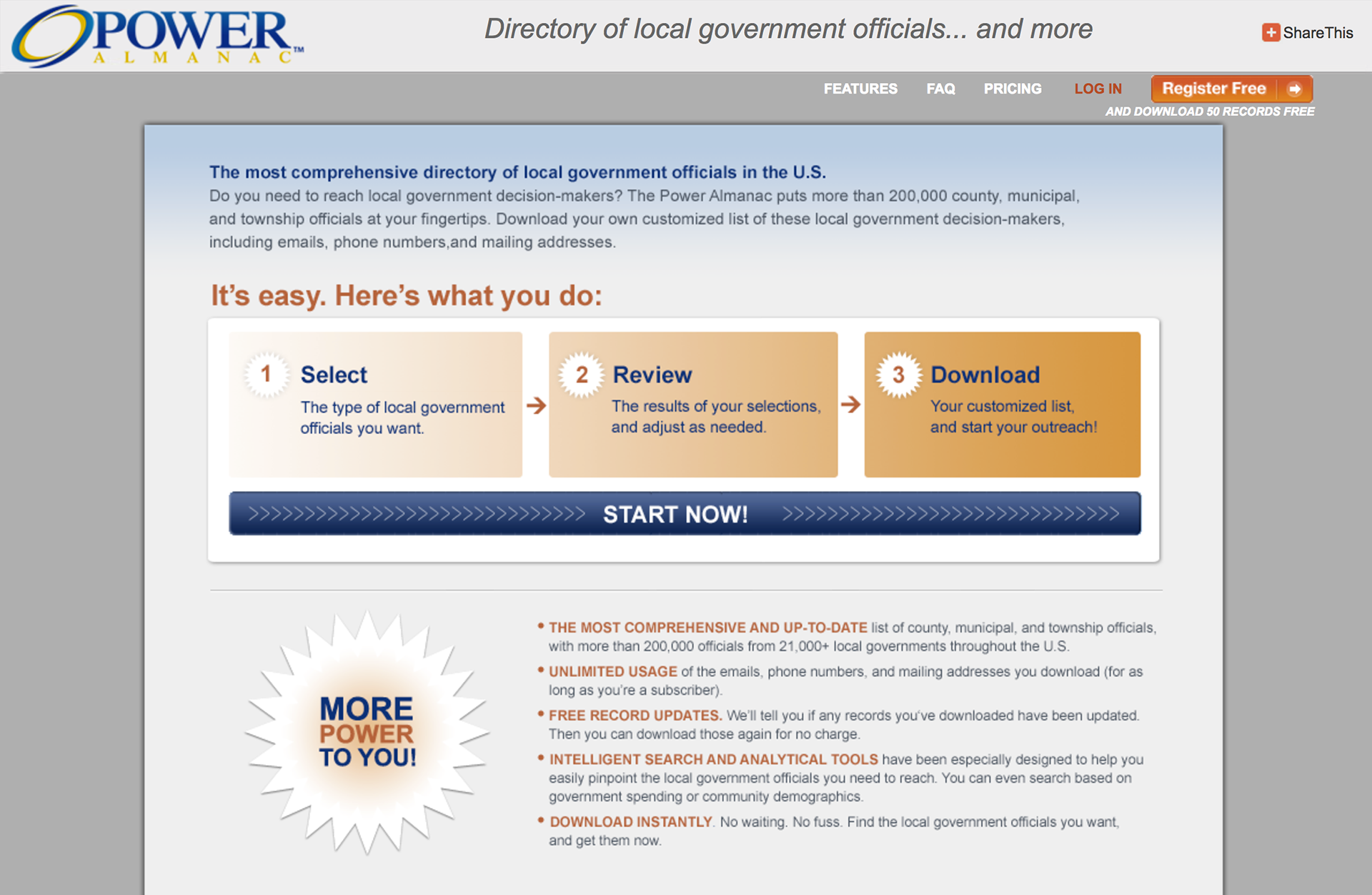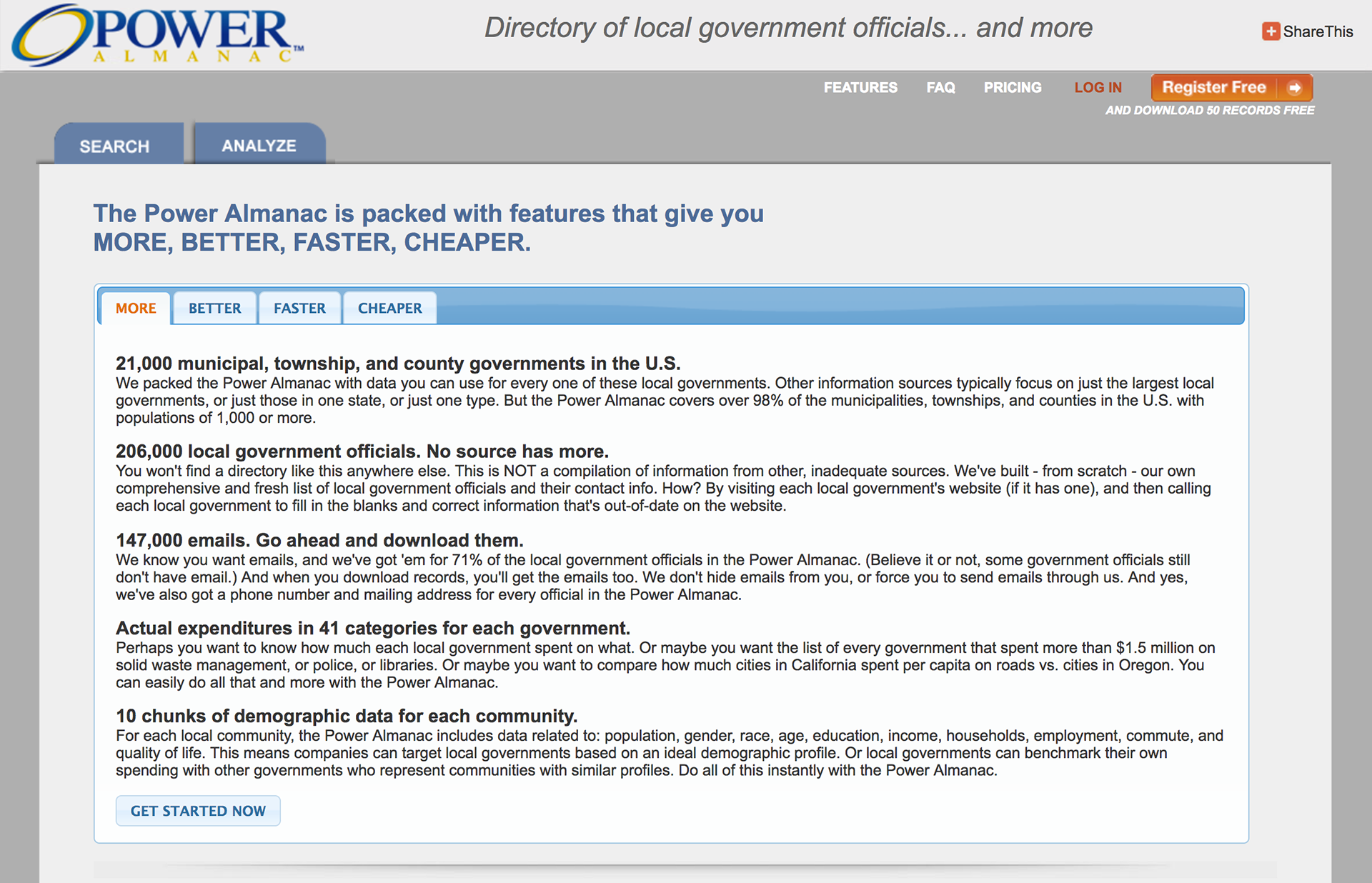 Example pages from the new site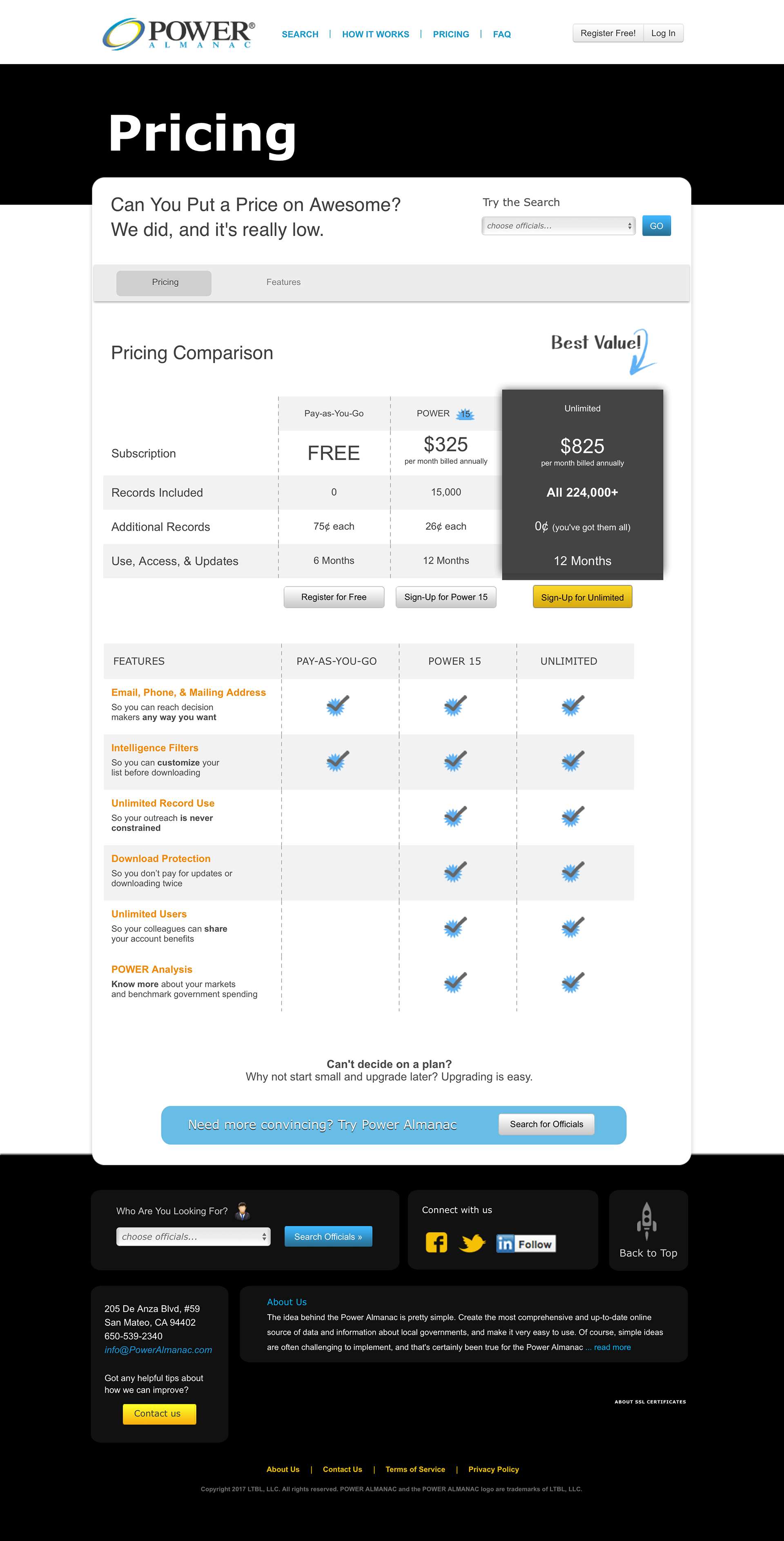 As part of the site rebuild we also did an overview video. 
The Rolodex Project
Besides standard digital marketing campaigns (which we did for PowerAlmanac as well), we've done some more unique offline campaigns like the Rolodex Project. We sent a certain group of customers a Rolodex with contacts from the PowerAlmanac DB printed on them. The goal was to upgrade existing customers to a larger enterprise level plan.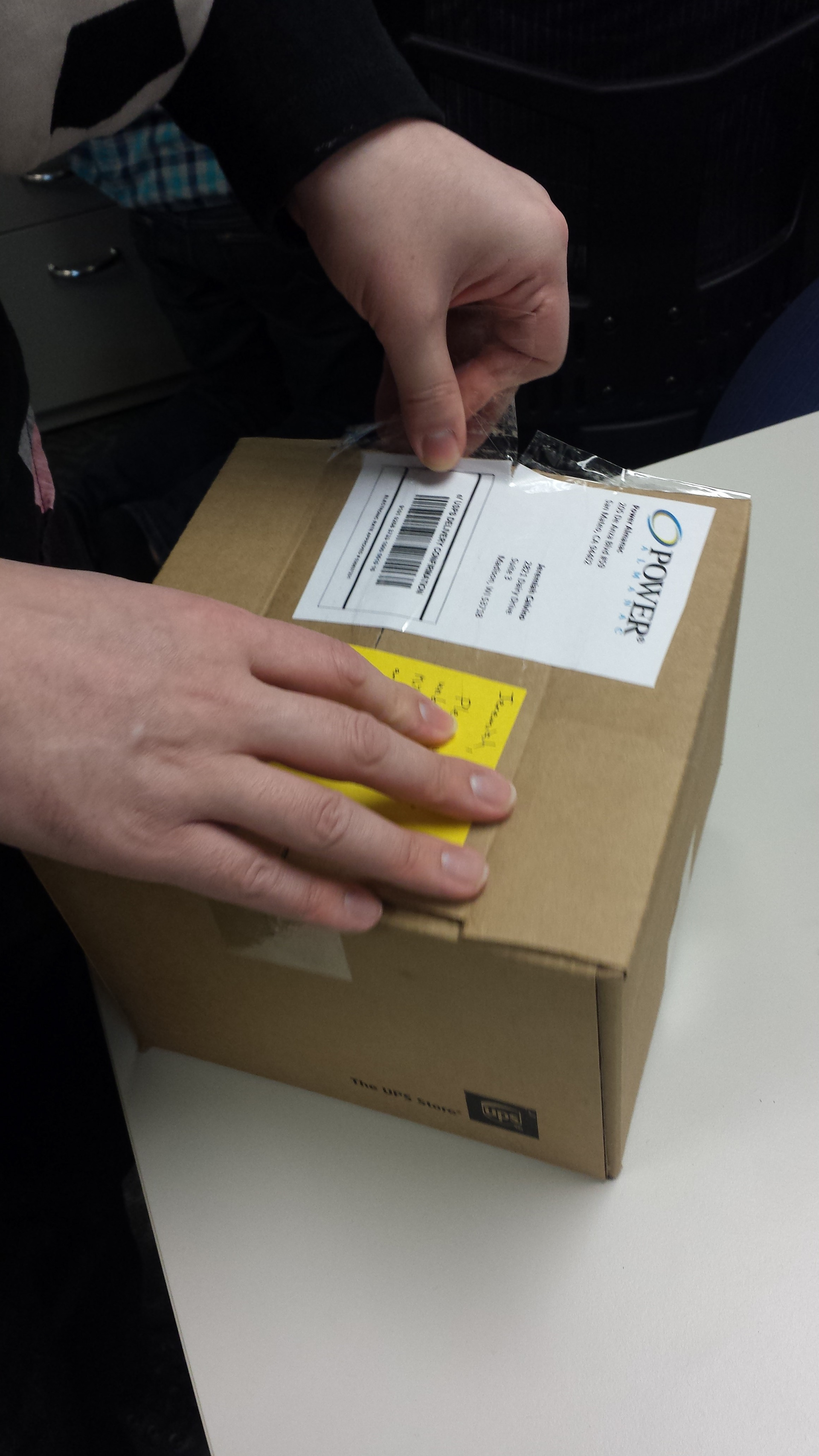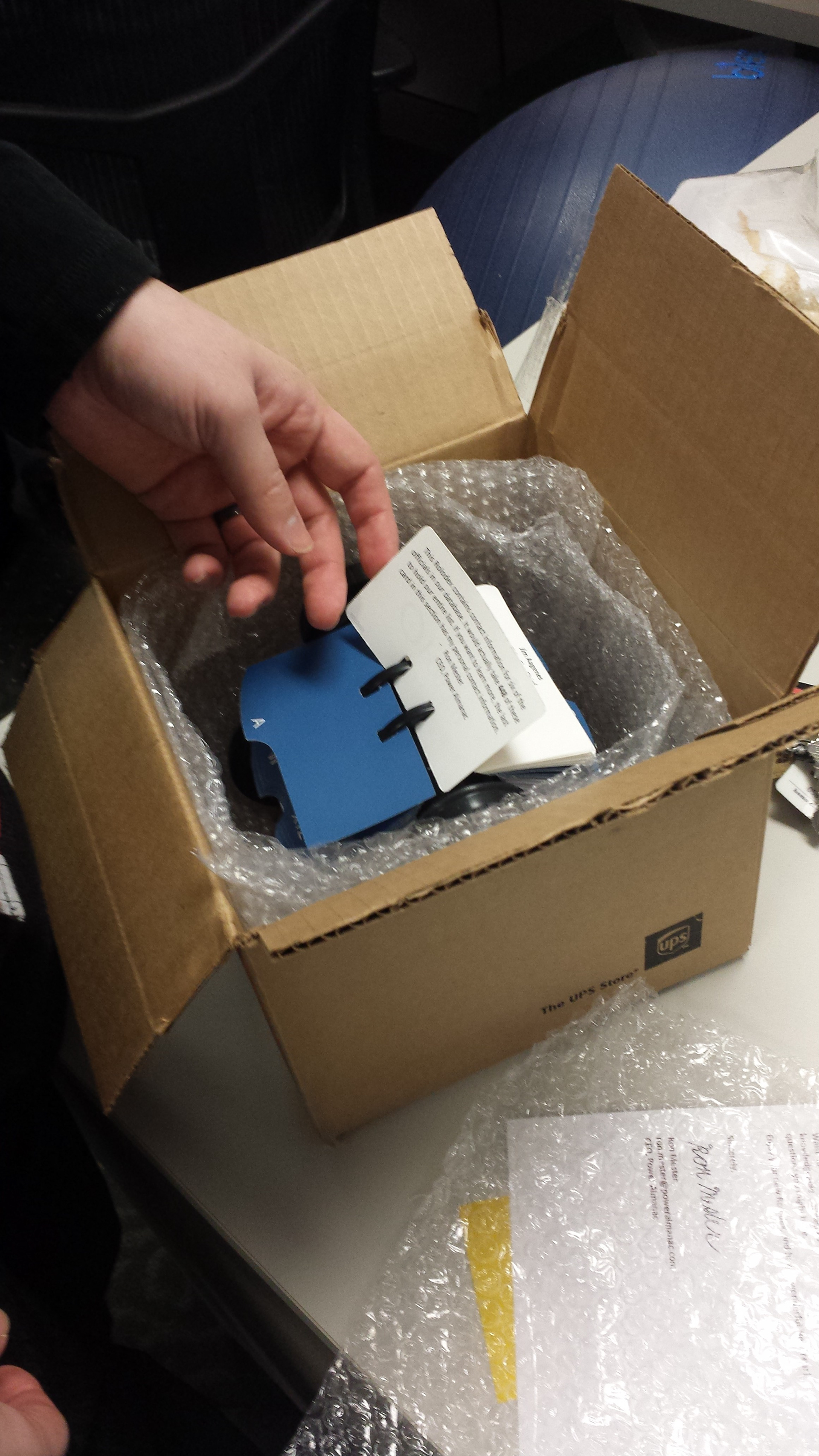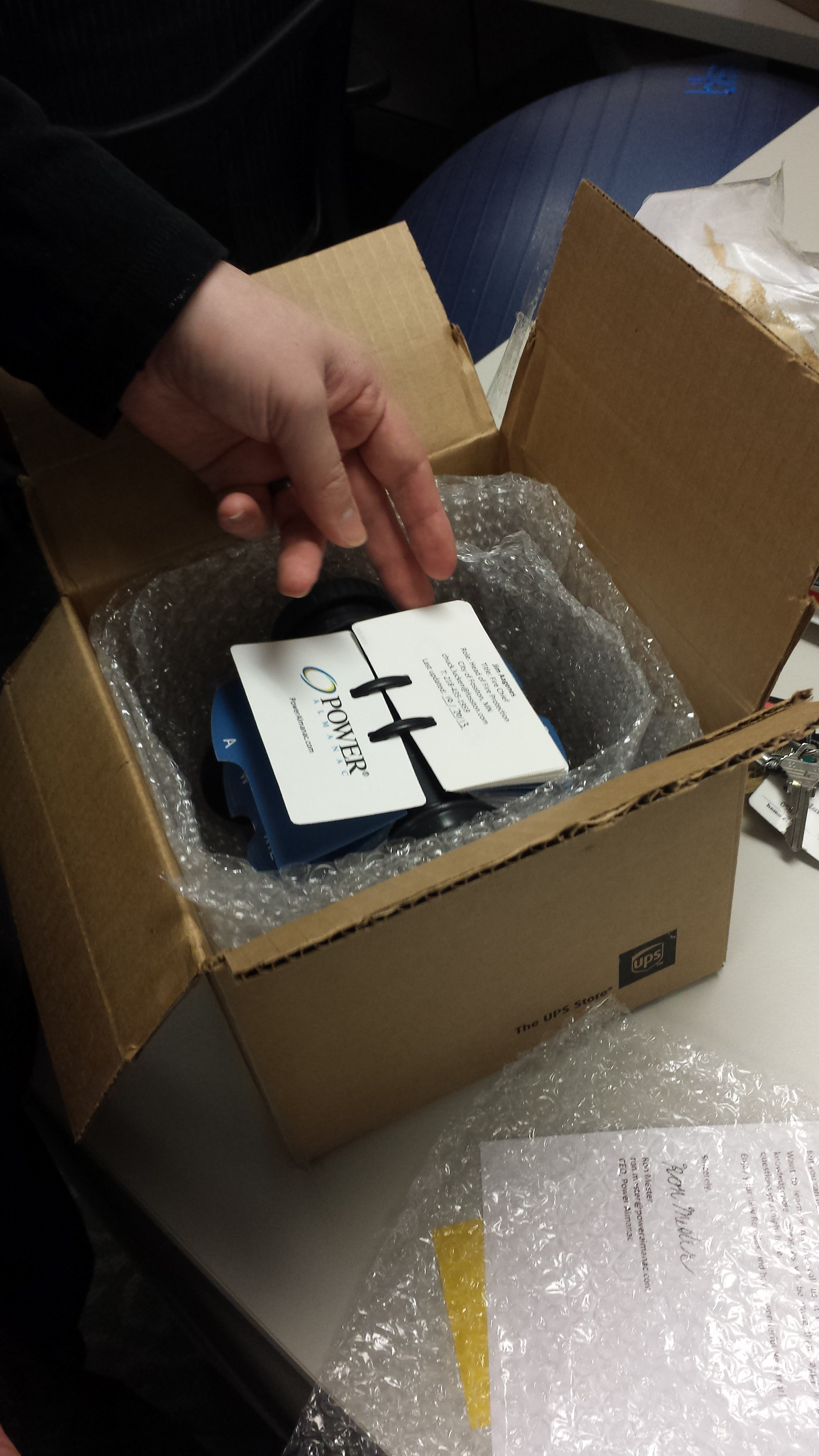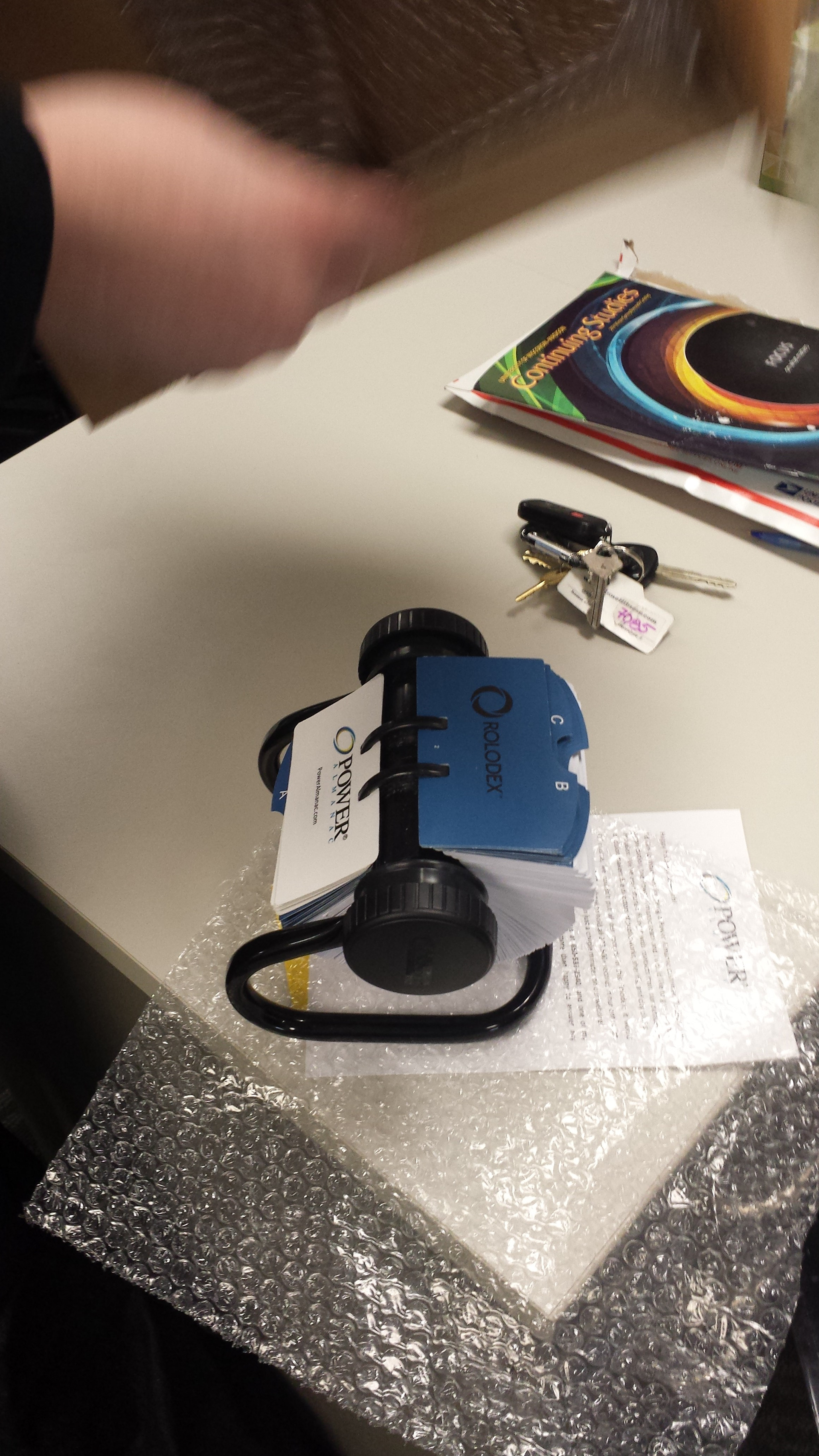 The letter that was included with the Rolodex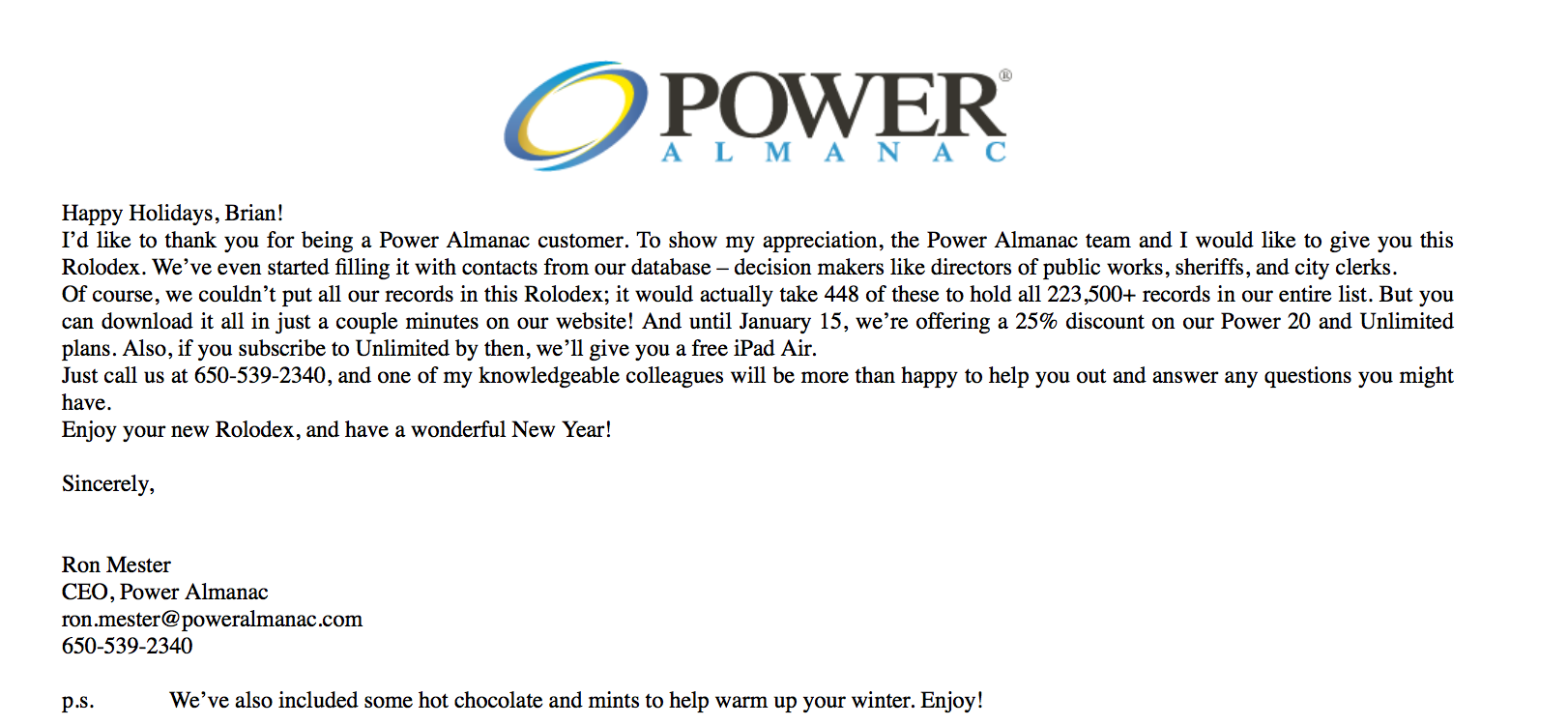 Landing Page Design and Development
Here are some examples of landing pages we've done for advertising campaigns and partners.