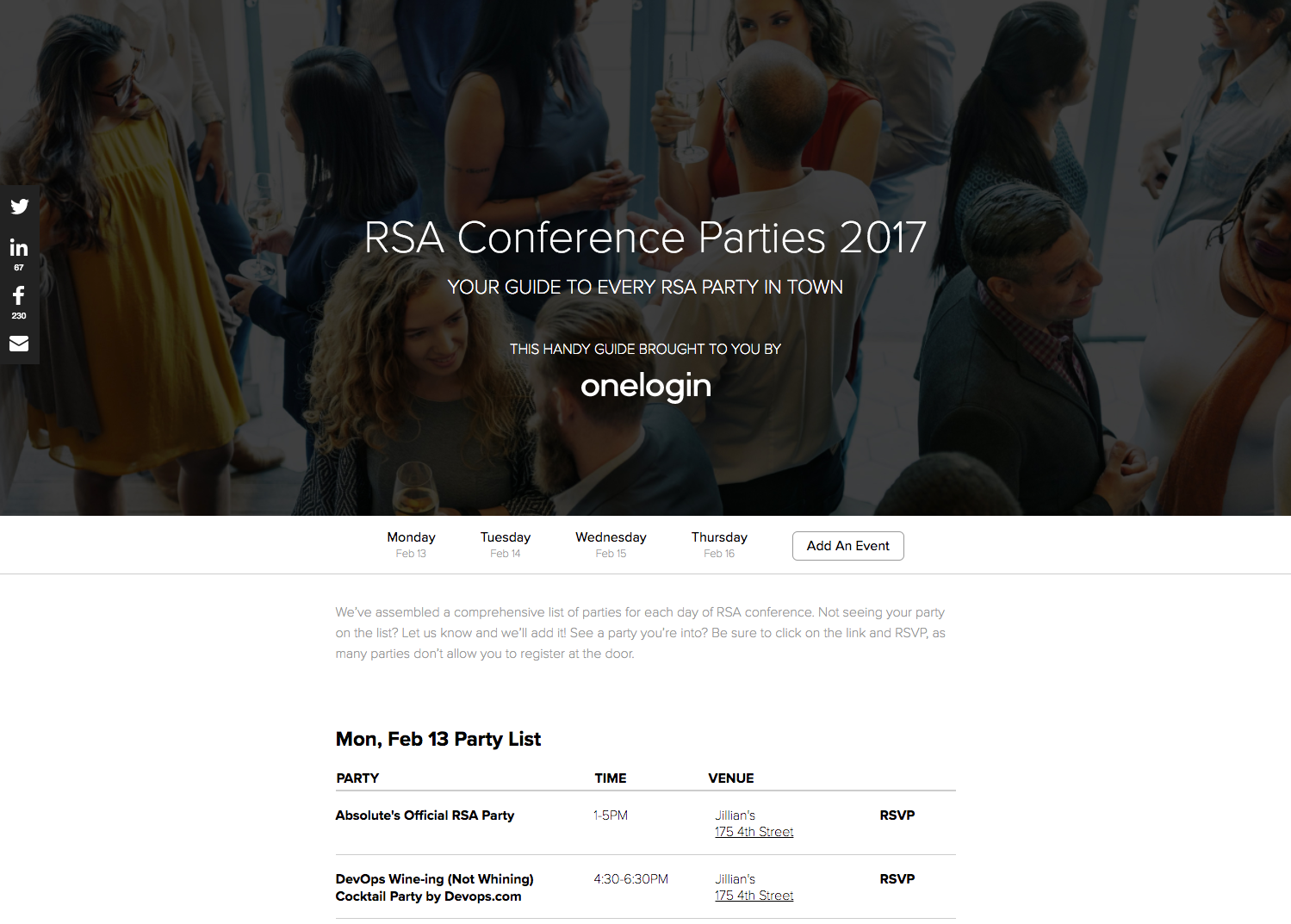 Different Use Cases for Mobile vs. Desktop
We anticipated people would be researching parties while planning their conference visit from their desktop, but that once people were at the conference, they would be relying a lot more on mobile to see what parties would be held that evening. We designed the mobile experience and navigation to be focused on whatever day it was so that people could quickly see the parties for that evening.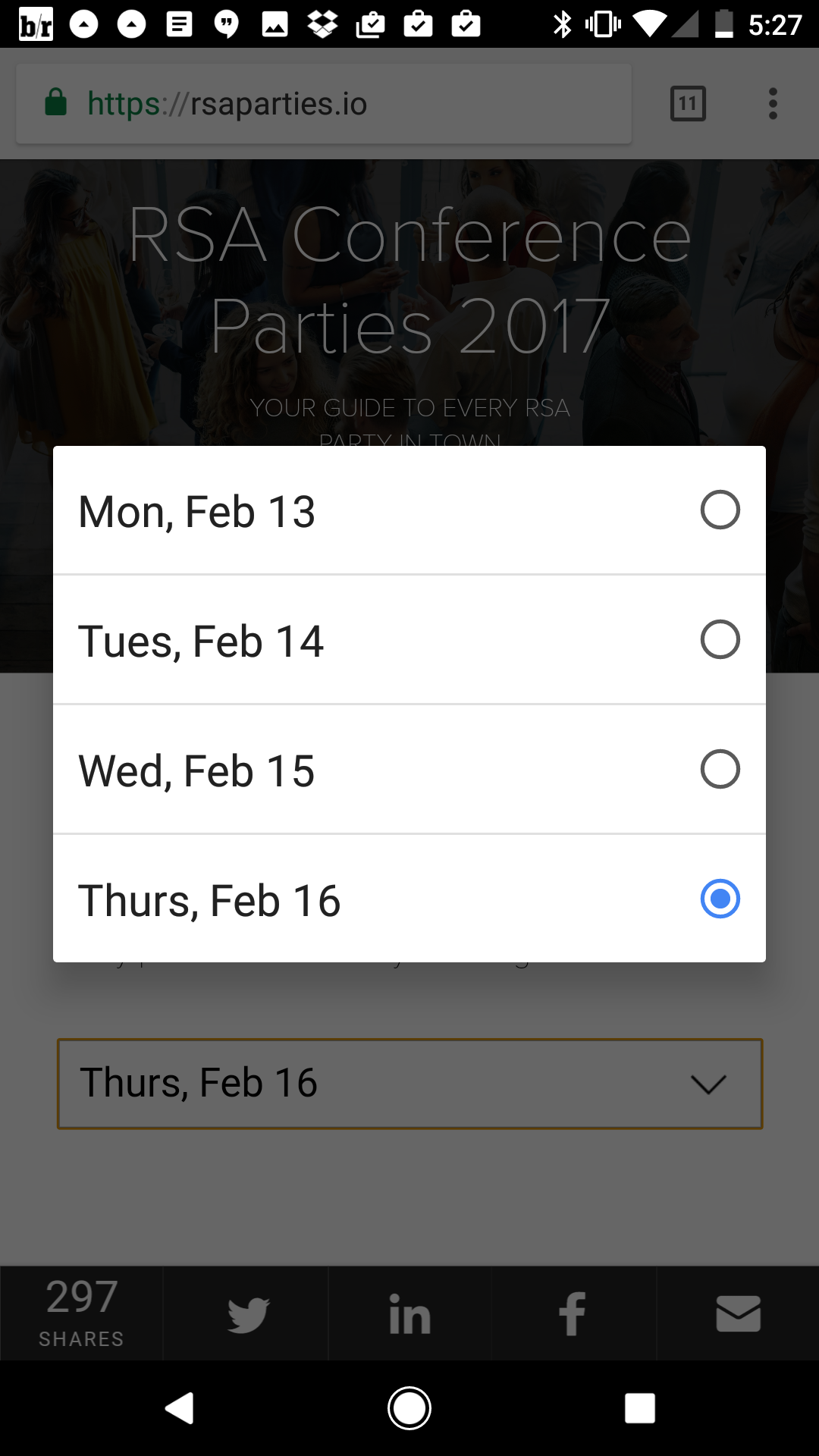 Built with the ability to add new parties
We built the site with a CMS so that as the conference drew closer, people could submit additional parties. We also kept up with Twitter to see if there were any new party invitations that we didn't have. With this work and the ability to easily add new parties, we had the most comprehensive list out there.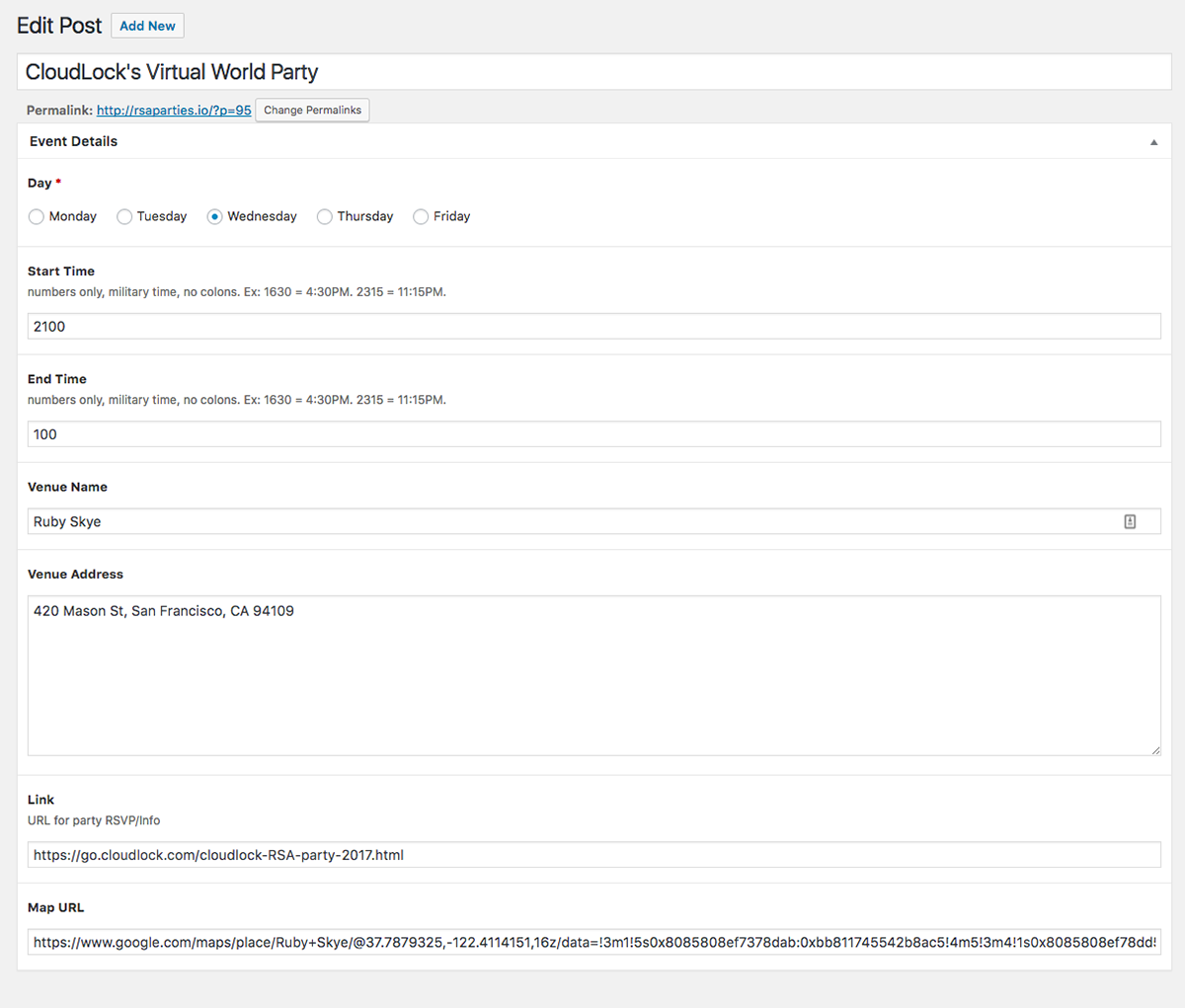 Each party was also represented on an embedded custom Google Map for each day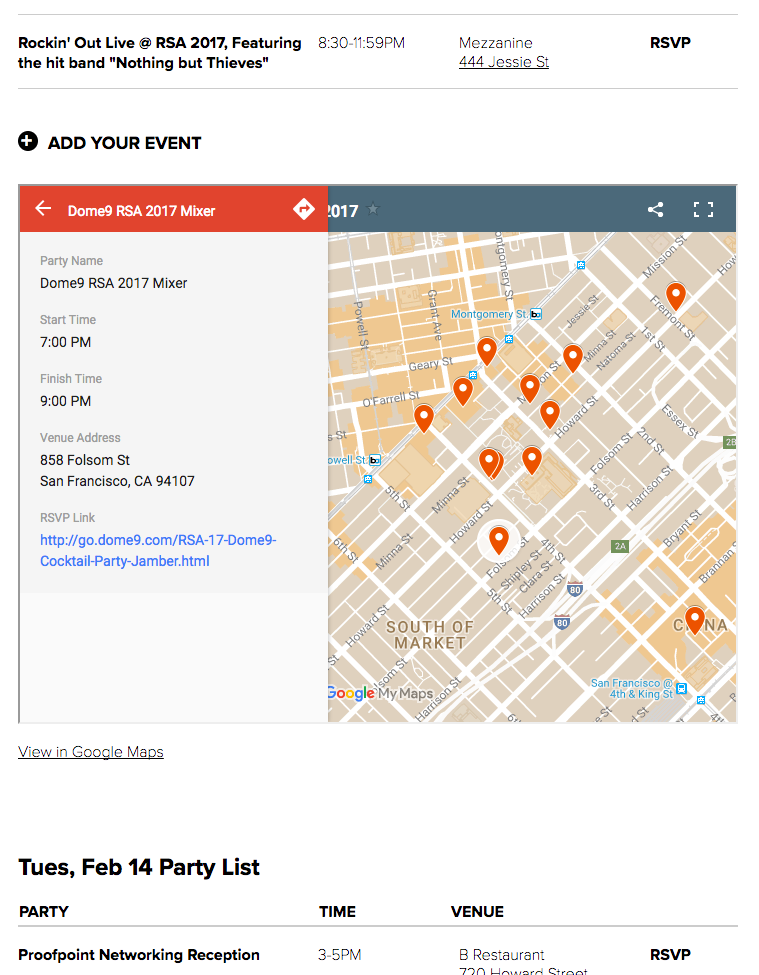 People used it and liked it!
The OneLogin RSA page reached the top or near the top of Google in only a few weeks, passing a few other competitors who had been doing it for a few years. People at the conference were coming by the booth and thanking OneLogin for building the page, for example one person said, "Love the website - just wanted to say thank you for all the listings of the parties. I've sent it to all my friends - great work."
Between traffic from organic search, social, and  PPC, OneLogin was able to make a good brand impression on thousands of people and then follow up with retargeting campaigns in the future.